Under-Appreciated Style Icons: Eddie Albert In Roman Holiday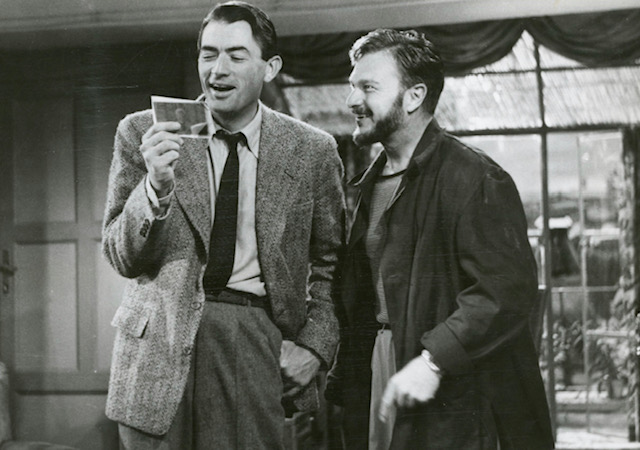 Has there ever been a better looking movie couple than Audrey Hepburn and Gregory Peck from the 1953 classic Roman Holiday?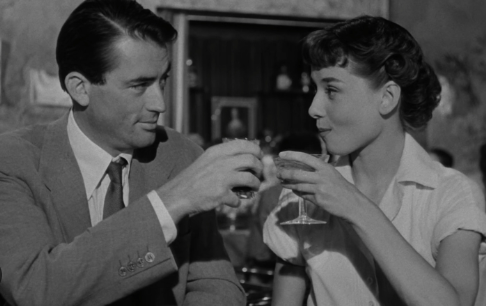 Maybe Grace Kelly and Cary Grant from To Catch A Thief?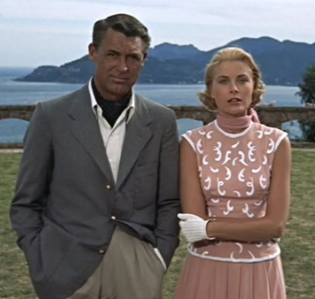 Or, here's a curveball, what about Janet Munro and Sean Connery from Darby O'Gill and the Little People?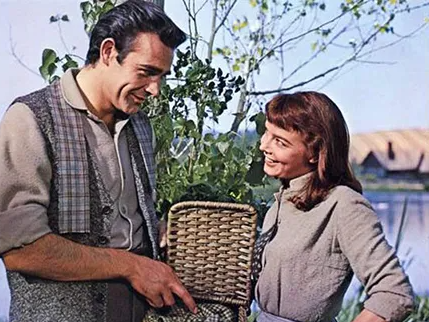 Regardless of which couple ultimately takes the top spot, Hepburn and Peck are positively radiant.
Now, you might think that any menswear or style article having to do with Roman Holiday must SURELY involve one of those two sartorial titans.
But in this case, you would be mistaken.
Because even though Peck's Joe Bradley looks predictably imPECKable (sorry), whenever I watch this movie, my eye is always drawn to the playful photographer, Irving Radovich, played by Eddie Albert.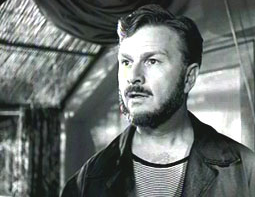 Now, I love how classic menswear is represented in old movies, but what's so refreshing about Irving's wardrobe is how different he looks from all the other men in the film (or any film at that time, really).
Irving's beard, tousled hair, striped t-shirt, and chore coat are in stark contrast to Joe's sober neckties and clean shave.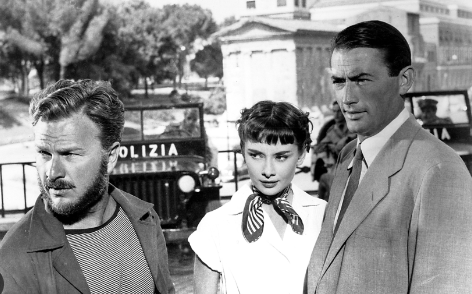 The costuming makes sense given the occupations of the two men. Joe is a reporter. He needs to look respectable at all times. Irving, however, is an artist. He has a bit more latitude to not only express some more personal style, but his profession likely requires him to dress in a way that doesn't restrict movement. Function over form is the name of the game here.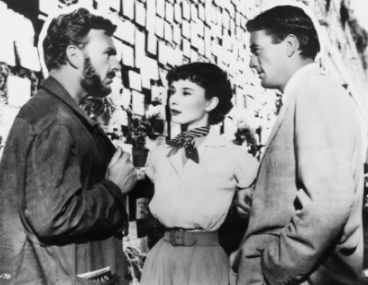 The most impressive aspect of Irving's wardrobe, though, is the timelessness. The film came out in 1953 but it looks like he was plucked out of a modern-day Brooklyn coffee shop.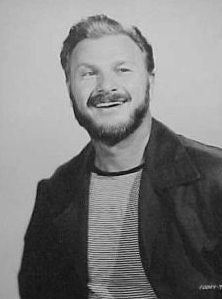 It also speaks to the versatility of his ensemble that he can look just as appropriate at a café mid-day as at a moonlit evening dance. Men everywhere should take note here of how easy dressing really is. As Irving demonstrates, a pair of khakis and an unstructured jacket really will take you almost anywhere.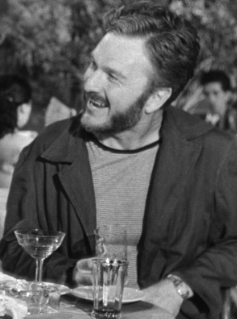 The proportions are spot-on, as well, and that's where I think this outfit really shines. The t-shirt is form-fitting, but not too tight, and the neckline is a touch wider than usual which shows off a bit of chest hair. The chinos are pleated and high-waisted with a casual roll at the hem. The coat has a wide collar and lapel and its looseness matches the roominess of the trousers.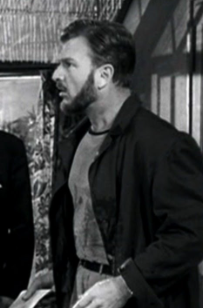 At first blush, this outfit might seem a bit sloppy, but upon further inspection is becomes clear that the opposite is true. Belting his high-rise trousers around his navel while tucking in his t-shirt emphasizes his chest. The jacket's wide collar visually widens his shoulders and hides any softness Mr. Albert may be carrying. Additionally, the trim beard gives Irving a strong and manly jawline. It's all very military-inspired and incredibly masculine. Irving looks perfectly capable of throwing down with the black-suited goons at the dance.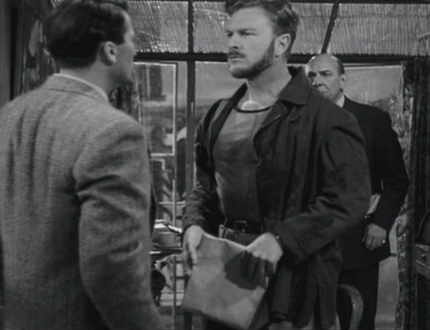 But this outfit isn't the only thing we see Irving wearing. At the end of the film, Mr. Albert has the regrettable task of wearing a suit while standing next to Gregory Peck. It's an unenviable position, to be sure, but Albert's Irving is up to the task, proving that he's no slouch when it comes to dressing up for a princess.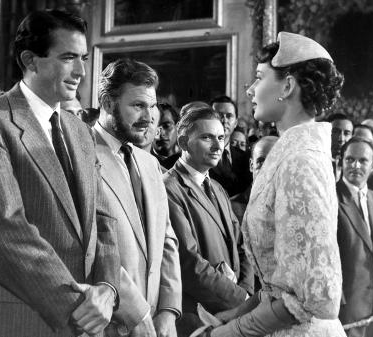 The really delightful thing about Irving's character is that, even though he is not nearly as conventionally well-dressed as Peck's Joe, he has charm and charisma in spades. Women seem to go crazy for him and he even gets some of the best lines of the movie.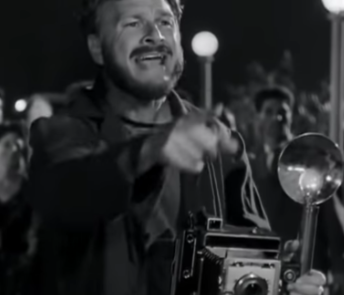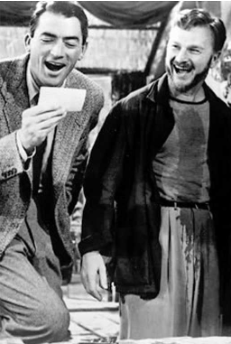 I find it interesting that Irving's wardrobe is such a departure from what is usually seen in movies set in the 50s. While clearly influenced by the military styles of the second world war a decade prior, Irving's outfit really is quite counter-cultural and ahead of its time.
Roman Holiday is a gem. Pop it in, open a bottle of wine, and indulge in watching the most stylish cinematic TRIO of all time.